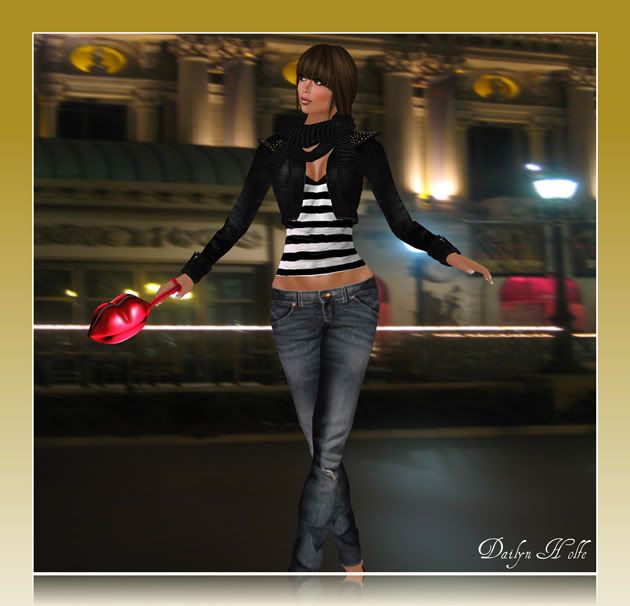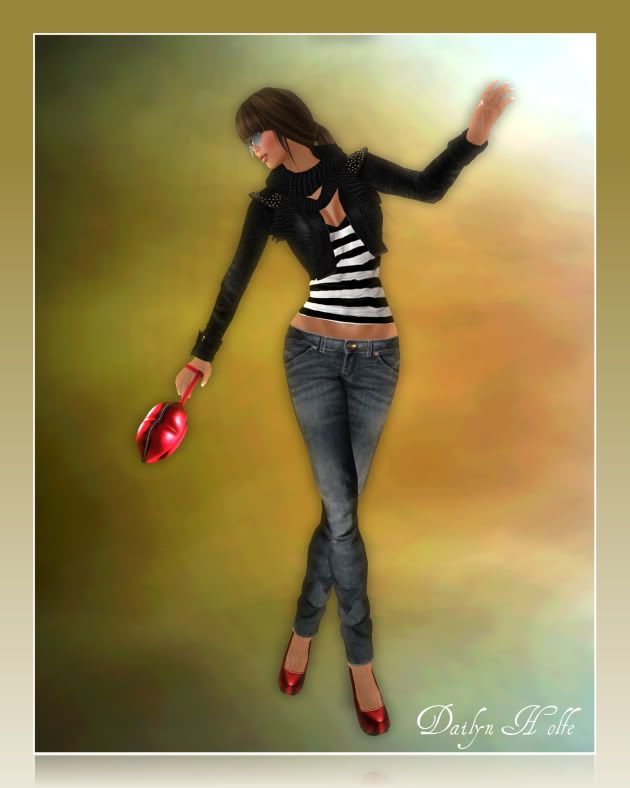 Don't you sometimes have those days where life just speeds by you? I'm having a few days like that in SL lately...
Today's look is what I've been wearing in SL for 2 days now. Mostly because I've been so busy with Gee trying to get the photography studio set up, and there was a weekend in there somewhere too! It's all very exciting!!
I wanted a look for SL that signifed that. So I teamed up my favourite jeans from Emery, with my favourite tank and scarf from De-La, the cute 'Nimue' hair from Maitreya, and the wonderful jacket from Ricelli that the world and her mother's blogged by now.
Other credits:
Sunglasses - Emery
Shoes - BabyT in Blood by Pixel Mode (yes, I wear these alot!)