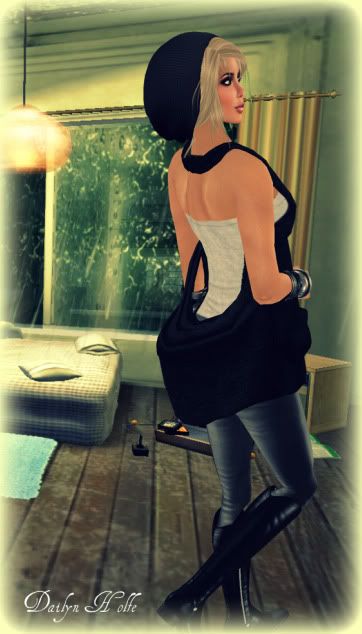 I'm loving this Drape Vest from KiiToS!! It reflects my mood somehow, lethargic and comfortable - that'll serve me right for staying up in SL until 2am. It's raining yet again too, this picture is me today.
The riding boots I am wearing are available from the Slink sim at the shoe fair. Fabulous flat comfy riding boots - hooray!!
Credits:
Drape vest (including tshirt under) from
KiiToS!
Grey Jeans from
Emery
Riding Boots from Slink at the
Shoe Fair
Hair from
Maitreya
Bangles from
Mandala