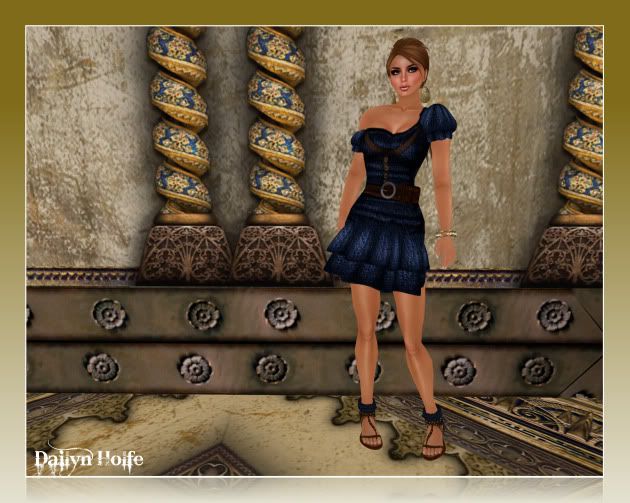 The Summer collection at one of my favourite stores is now available - 3 Cheers for Christensia Parkin of Hyper Culture! Yay!
I'm loving these new one shoulder dresses and I was truly chuffed that one of the colours was an absolute match with my favourite new Narcodix sandals. They're expensive, but worth every linden!!
Happy Friday everyone!!
Credits:
Skin - Elena - LAQ
Hair - Lost in Twix - Lamb
Dress - One shoulder dress in blue - Hyper Culture
Shoes - Narcodix
Earrings - Yummy
Bracelet - DeLa